Things I've built in spaces, for people:

an instillation of my photos
Cigar Bar & Grill // San Francisco
In August 2015, during a month that my sister Madeline had off between work and her first year of business school, we escaped to Cuba for 2 weeks. When we returned I wanted to relive the experience through the tactile reminders that we brought back. Featured here (above) are 25 photos that the awesome folks of Cigar Bar & Grill have generously let me put on display.
To the right is an installation at my home of a common straw hat (mainly for tourists who wanted to fit in), some Cuban money, and most importantly, a canvas painting that was gifted to me by an amazing Cuban artist and friend named Danilo.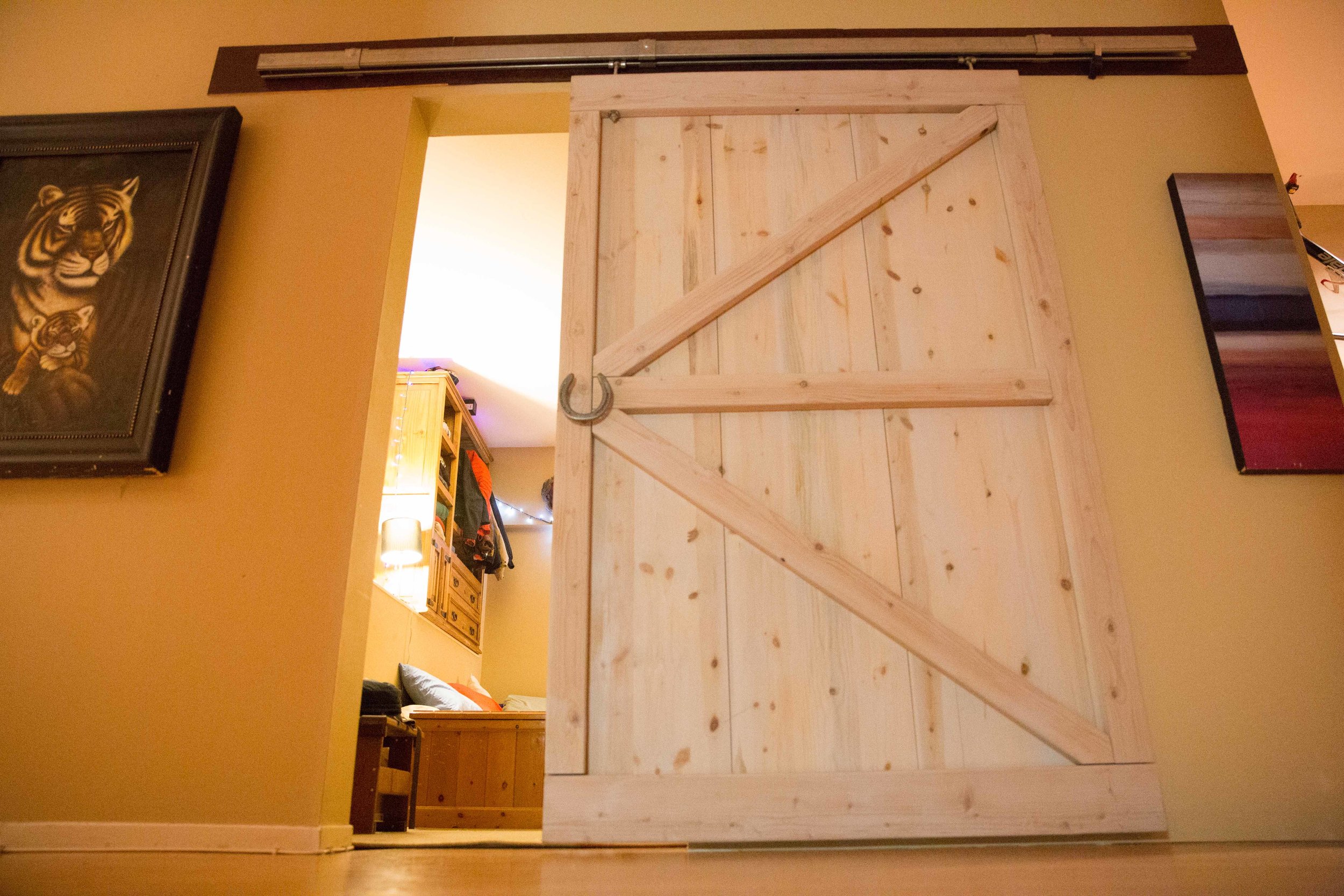 that I built to create a new bedroom
Home in North Beach // San Francisco
SF rent is nuts so we turned a dining room into a bedroom to cut costs. With a bit of Youtube (and patience) installing drywall was easier than I thought it'd be. The hard part was picking the perfect door. So rather than buying, we built that too.
I was raised in Philly, but born in Omaha NE and this project, to me, was about the nostalgia we all love for our childhood. It's a time in life that we only remember through snapshots. Those snapshots were brought back to life in the process of selecting wood type and stain, and through the search for the perfect door knob. This horse shoe was found at the Alameda flea market.
PS Thanks to Thumbtack.com for introducing me to Ricardo who helped out when I got stuck on the dry walling!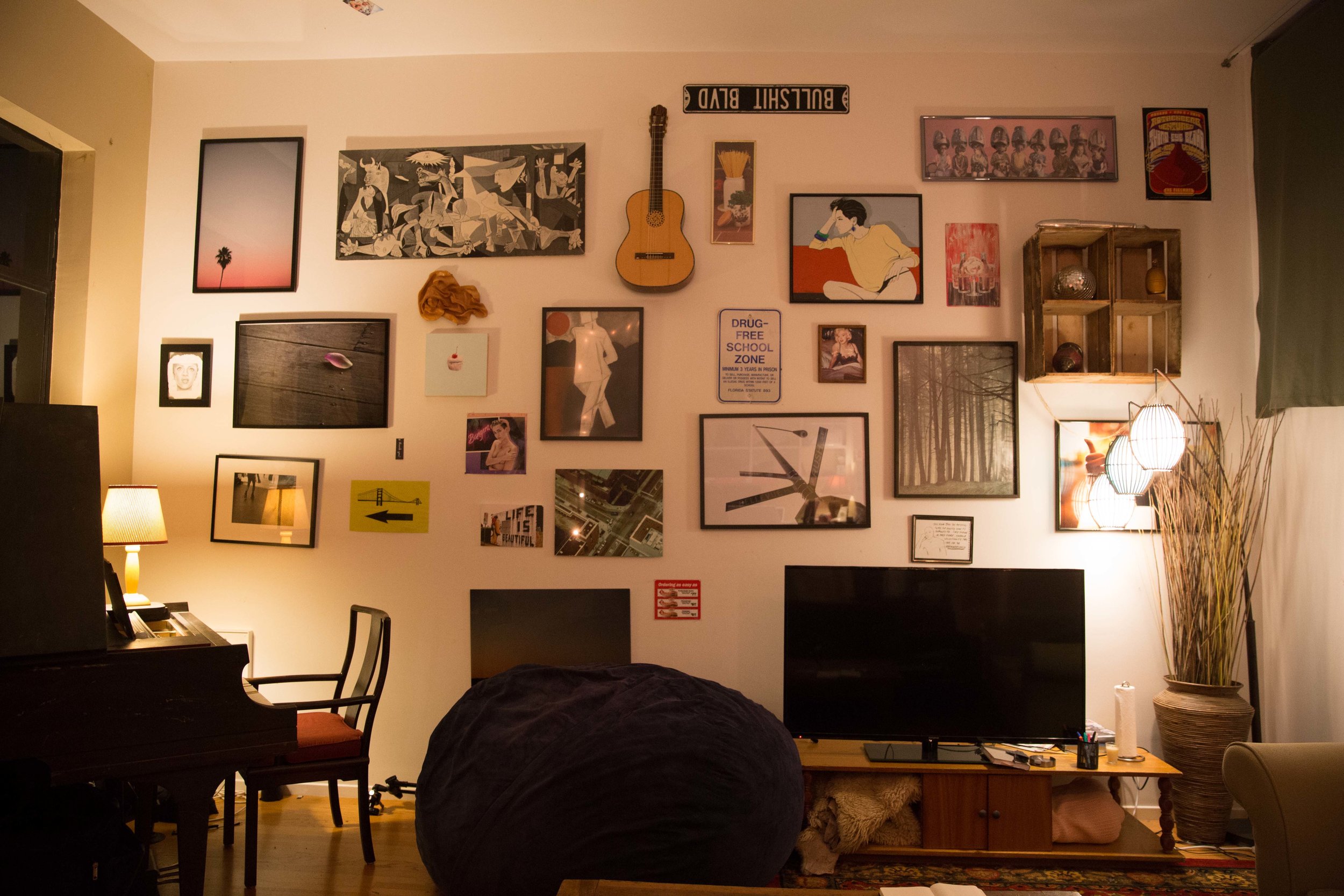 sourced from goodwill and trash
Home in North Beach // San Francisco
During summer breaks, our family would drive down the I-95 from Philadelphia to Georgia to visit family. Stopping at Cracker Barrels was always a highlight of the drives.
I loved the messy "junk" walls. To me, that was art. By combining a collection of art from good will, trash, random SF streets, and friends, I was able to recreate my own "junk" wall in 2016.
Cracker Barrel (to the right)
that I built from restored wood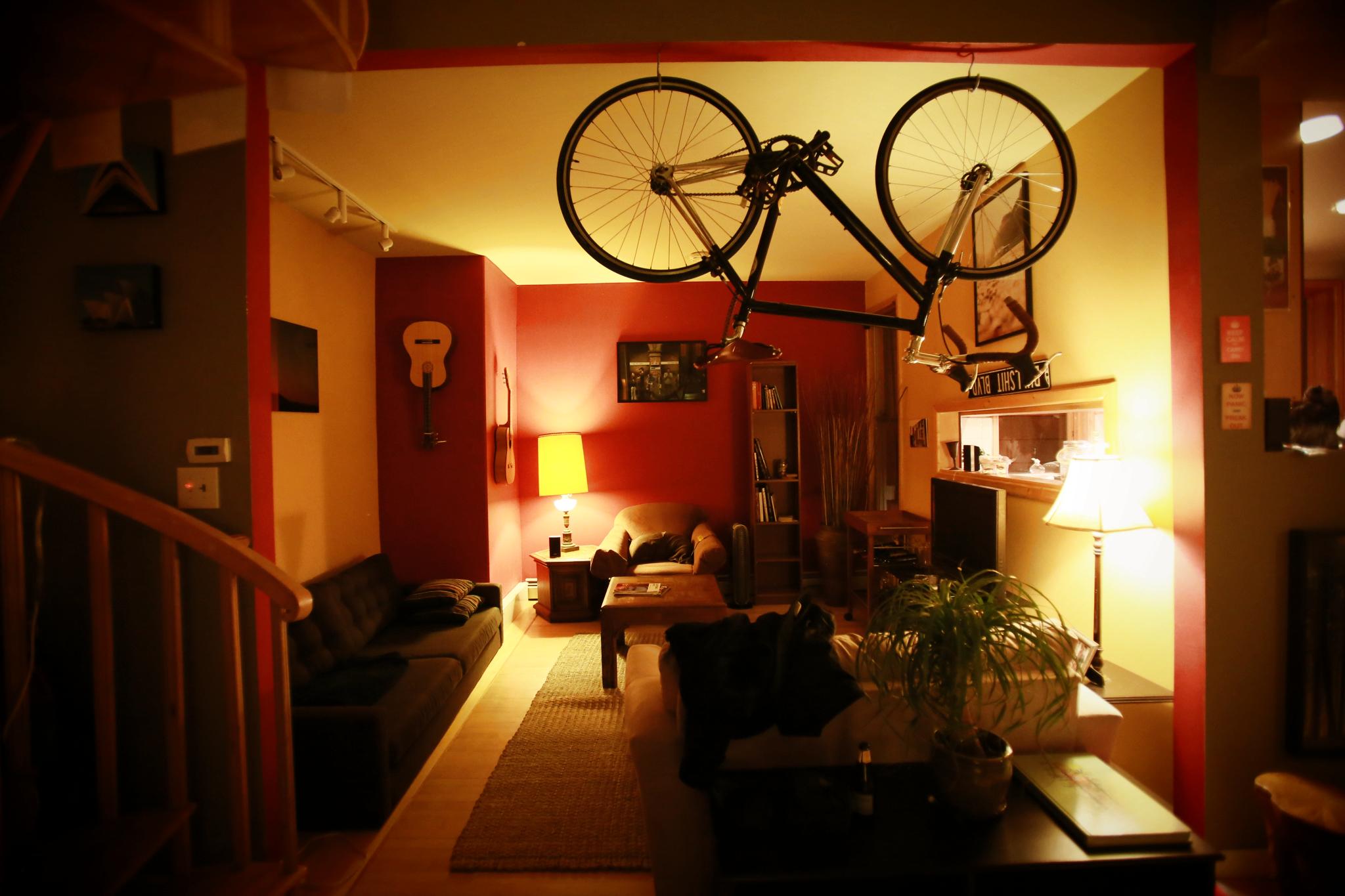 my first home after college
Home in Noe Valley // San Francisco
In our second post-college home it was important that we build a space that fostered one thing: hanging out. Entering up the stairs from Jersey Street (to the left, not shown) you'd arrive into this large space that brought together the hallway to the bathroom and other bedrooms, the stairs to the upper two bedrooms (seen slightly on left), and the wide entrance to the kitchen to the right. In this space we wanted lighting to shoot not at you, but up and down, exposing the high ceilings where ideas would flow, down to the pine-wood floors that you can best believe were mopped during every Sunday morning 11am "House Clean" (If you're on-time you're late).
In this space we would actively hang out. And from that, seeds of the future were planted.
Building a Public Trail in the Woods (VIDEO)